How did I spend my winter vacation?
Well, I spent a great portion of this week, at least, worrying about my dad. He went into the hospital on Tuesday to have an operation to place stents in a couple of aorta aneurysms he has had for a while. He's had heart trouble before and when they the doctor tried to go in to fix the aneurysms he found my dad's arteries too clogged up to operate on. The hour-and-a-half wait until the doctor came back from the operating room was excruciating enough but it was all made much worse by a really grim anesthesiologist, a whole lot of miscommunication, freezing cold outdoor temperatures, and the fact that my mom could barely walk. The reason for the long wait, we eventually found out, was due to my father's inability to come off of the breathing tube that had been placed in his throat during the surgery. He looked pretty horrible that first night, sedated with big tubes and wires wrapped all around him. Thankfully by the next day the nurses weened him off the machines and he was awake and talking to us, and by late the day after that he was home and he's now pretty much back to normal. Aneurysms grow very slowly so there is a chance that they may never grow large enough to do any real damage in his lifetime.
This drawing was done the second day, early in the morning, while Dad was still in the ICU.
So much of this week was spent worrying about Dad that time has slipped away from me and now I can't believe there are only two days left until the spring semester starts! Unfortunately I haven't been as productive as I had intended to be but it's been a great help just to be able to sleep as long as I like every night and spend time with my parents. However, to make myself feel a little better I have compiled a list of all the things I
did
manage to
do over break, however silly many of them may be.
1.
tagged all the untagged items in
my Polyvore
closet
2.
Read three books from start to finish:
The Historian by Elizabeth Kostova
Garden Spells by Sarah Addison Allen
The Perks of Being a Wallflower by Stephen Chbosky
3.
Started working on 3 other books that I have yet to conclude:
The Fairy Stories of Oscar Wilde
Shutter Island by Dennis Lehane (which I borrowed from a classmate a long time ago and really need to return)
The Pink Fairy Book edited by Andrew Lang (it has gorgeous illustrations by H. J. ford!)
4.
Baked really delicious cookies.
5.
Watched - as of this moment - 28 movies.
(Movies I especially recommend are followed by a plus sign, ones I especially dislike are followed by a minus)
Enchanted April
Meet Me In St. Louis
It Happened One Night+
Ernest Saves Christmas (a holiday classic for the ages!)+
Monster-In-Law (viewed only because Michael Vartan is super dreamy. It wasn't too bad.)
Orpheus+
Enter the Dragon+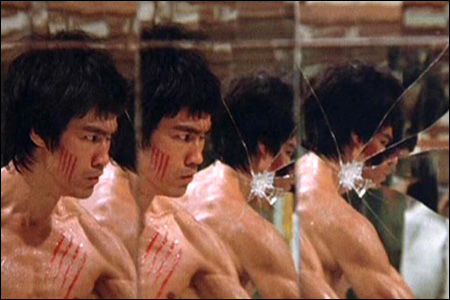 some Muppet Christmas Movie
Yesterday, Today, and Tomorrow
Shadow of a Doubt
Paper Moon
Cookie's Fortune
Garden State-
West Side Story
The Science of Sleep+
Burn After Reading-
He's Just Not That Into You+
The Outlaw Josey Wales+
Anywhere But Here
Baby Mama
From Hell
Welcome Home, Roxy Carmichael+
Notorious
Earth Girls Are Easy (The weirdest thing I've seen since Shock Treatment)
Sugar and Spice+
Young Guns
A Knight's Tale
The Royal Tenenbaums
6.
Wrote letters to 20 heads of NBC in the hopes that they will keep Conan O' Brien on the air (unfortunately it seems like Team Conan May be losing the battle)
7.
Spent time with some high school friends.
8.
Spent time with some college friends.
9.
started a new sketchbook
10.
Got to see my brother for a few days this week (I only get to see him about twice a year anymore)
11.
Updated my
Tumblr
a whole lot.
12.
Cleaned my apartment a little.
13.
Started freaking out about going back to school!
Despite my trepidation over certain things (like not wanting to leave my parents so soon after my dad leaving the hospital and not having my apartment as organized and in order as I had planned by this point) I am really looking forward to a new beginning: New classes, new habits, and new artwork to show you!